Looking for motivated flex workers in Belgium?
PrismaWorx specializes in the selection, mediation, and placement of flex workers.
For employers
Looking for workers in Belgium
Are you looking for flex workers for a specific period – for example, to deal with production peaks, illness, or employee holidays? PrismaWorx would be happy to help you find a suitable solution. Since 2006, we have been serving the Belgian market from our head office in the Netherlands (Stramproy, close to the Belgian border) and our location in Belgium (Kinrooi).
In Belgium, there are rules on which organizations are allowed to perform activities for third parties. PrismaWorx has the accreditation required to perform activities in Belgium on both an interim basis and a subcontracting basis.
Every interim agency needs to obtain accreditation prior to making temporary workers available. This is firstly to protect the employees and job seekers, but also to combat unfair competition in the sector. PrismaWorx has the accreditation and certification required for the performance of interim activities by flex workers all over Belgium. This applies to all the regions in Belgium: the Flemish Region, the Brussels Capital Region, and Wallonia.
Below you will find a list of employment agencies with the compulsory accreditation: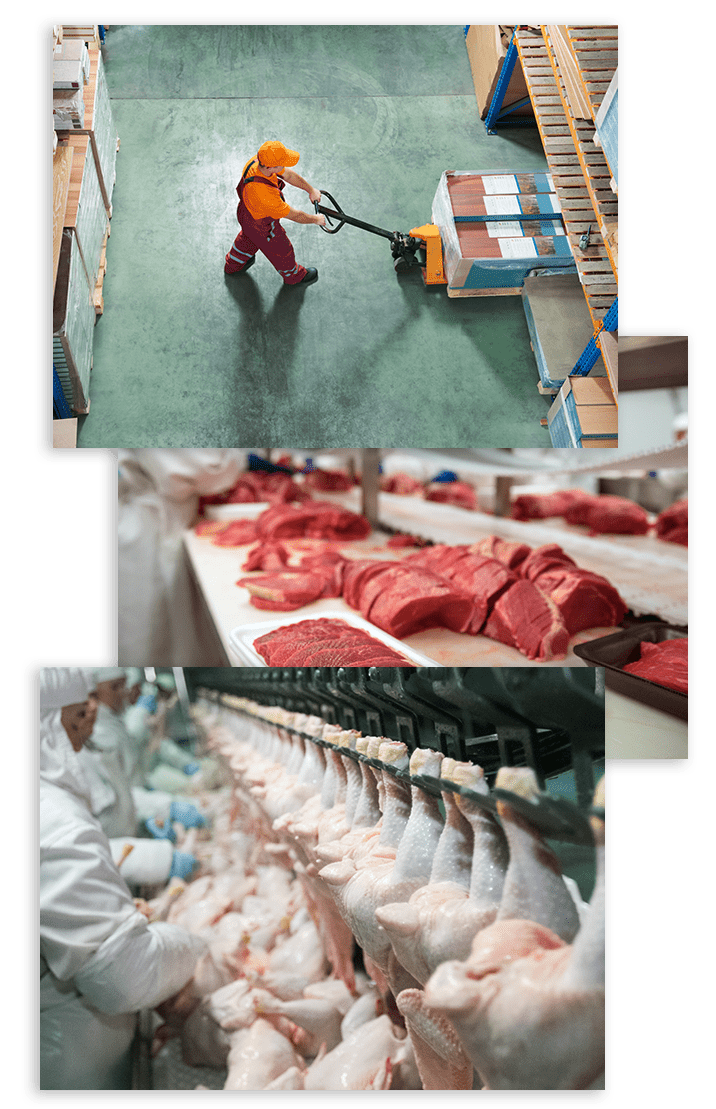 What can we do for you?
Our services
In Belgium, PrismaWorx is active for various clients in the field of interim services and subcontracting. Every business is unique and requires a different approach. That is why we like to meet you personally to learn more about your situation and to discuss the requirements and possibilities. Please get in touch with us for more information.
In Belgium, PrismaWorx can help you with the following activities:
What can we do for you?
Our sectors
PrismaWorx is a specialized partner in the food industry. The Moonen Group of Companies, of which PrismaWorx is a member, is also no stranger to this industry. For the past 25 years, it has been capturing and loading poultry in the Netherlands, Belgium, North Rhine-Westphalia (Germany), and Northern France on a daily basis. In addition, PrismaWorx has supplied employees on a daily basis to clients in the meat processing industry for more than ten years.
Over the years, we have maintained close contact with all the companies in the chain, from poultry farmers to transporters, slaughterhouses, and food processing companies. Thanks to this experience, we now have short lines of communication, we can respond quickly to unforeseen circumstances, and our flex workers need only a short training period.
PrismaWorx also has extensive experience in other sectors. In the food processing industry and the logistics and transport sectors, for example, our employees cut and process vegetables, prepare salads, work in warehouses, and drive vehicles every day. This experience pays off in terms of good preparation, which results in a short training period.
We are also keen to be of service to you in sectors in which we haven't yet earned our spurs. If you have you a production environment in which you need extra workers to assist you for shorter or longer periods, contact us to find out what we could do for you?
At the start of the assignment, in every sector, PrismaWorx ensures that it is familiar with all the applicable regulations so that it can be of service to you within the legal frameworks laid down by the local and national authorities, including rules and regulations in the fields of hygiene, safety, and other legal frameworks.
For employers
How we work
For employers
Why PrismaWorx?
Recruitment, selection, and placement of motivated flex workers
Extensive experience in the food, poultry, production, transport, and logistics sectors
Fast, flexible solutions
Comprehensive European network with well-qualified flex workers
Available 365 days a year, 24 hours a day
We arrange all the necessary facilities for your flex workers
Active in the Netherlands and Belgium
Regular evaluations with the client and the flex workers
Solutions for both temporary and long-term projects